We're proud to be family owned and operated. Building beautiful homes in Marco Island has become a family tradition and a cherished pasttime for all member of the R.K. Reiman family, whether related by blood or not.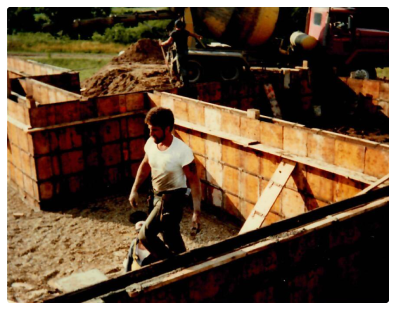 Keith Reiman at age 34 working on the concrete at the Reiman families first residence in St. Charles Illinois. Keith built this home by himself.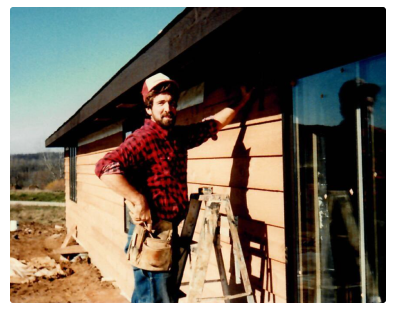 Another picture of Keith Reiman working on the siding at the Reiman home in St. Charles Illinois. Keith was skilled and had many years of experience growing up in all aspects of the construction industry.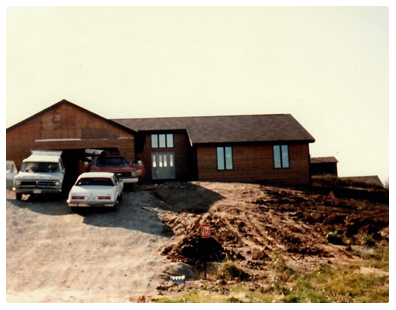 The completed Reiman home built by Keith in St. Charles Illinois.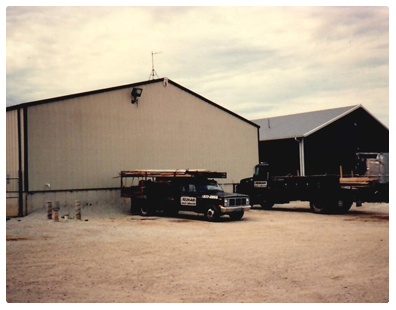 In 1986 Keith Reiman used his expertise in structural and concrete work. He started his first company from scratch and named it Reiman Concrete Inc. With a lot of hard work and long hours spent away from his family, Keith would then go on to build Reiman Concrete into the largest concrete company in Dupage County, Illinois at the time.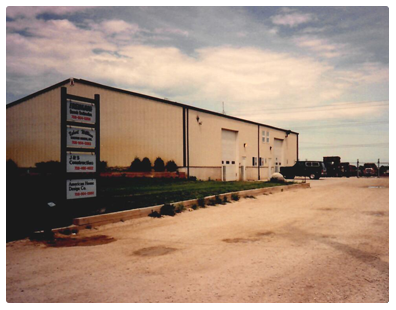 Keith's hard work and business ethic maintained continual growth within the company. With such growth,  Reiman Concrete expanded to well over 200+ employees and one of the largest fleet of vehicles in the area.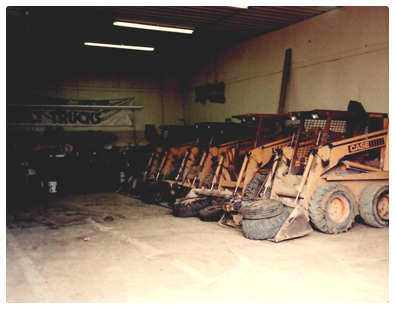 After much success in the concrete industry, Keith Reiman then decided to expand. Following his true passion for custom home building, Keith established  Robert William Custom Homes in 1989.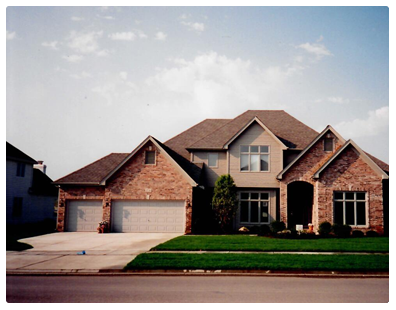 Keith Reiman went on to build over 100 custom homes and model homes in the Chicago area. Eventually winning awards for his custom designs and details.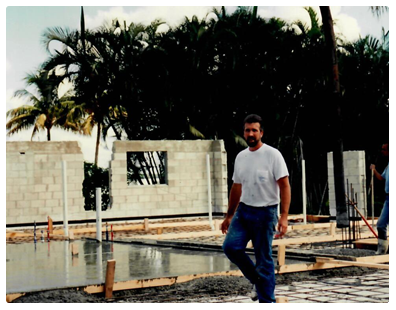 In 1995 after many years of success in the construction industry, Keith decided to relocate his family. Moving from the cold frigid weather of Illinois down to sunny Marco Island Florida. This is where he discovered the continuous opportunity to maintain building the same quality homes, he had become known for. This is where R.K. Reiman Construction began.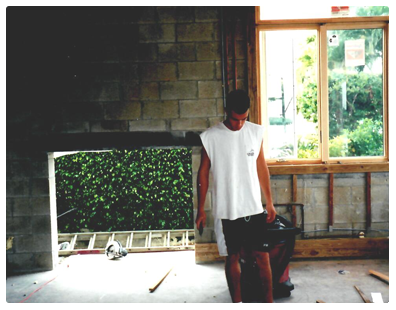 While growing up in the construction industry and being with their dad. Bobby, Billy, and Jenna Reiman all worked together and were taught by their dad about all aspects of construction.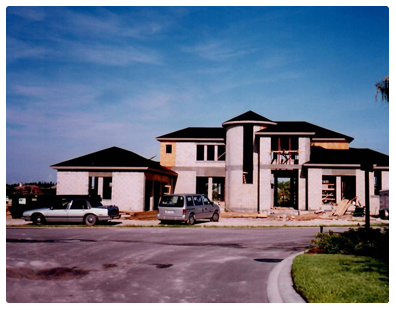 Keith Reiman started out building smaller homes around Marco Island and then in 2002 got back to building his true passion which was larger custom homes.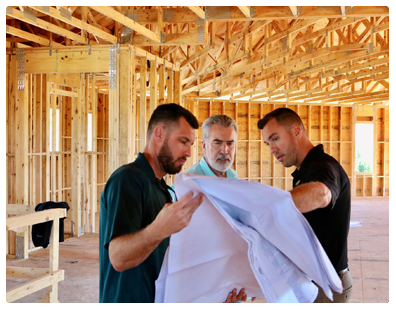 Today Keith Reiman and his sons Bobby and Billy, along with his daughter Jenna are working full time for him. He has instilled the same values in his sons about only delivering the very best product. With quality materials and meticulousness to every single detail and providing the best customer experience.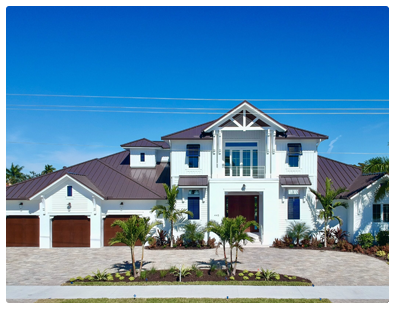 Today the Reiman family has built over 250 homes in the Naples / Marco Island area and continues to deliver some of the most amazing custom homes and designs in the area.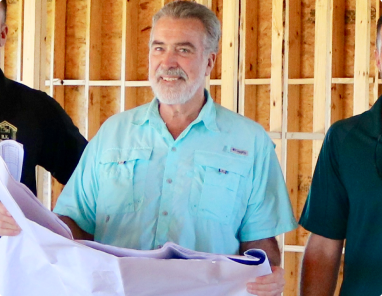 Keith Reiman, a former Marine, and Vietnam Veteran has over 40 years of experience in award-winning construction and design. Keith is experienced in all aspects of the field, including carpentry, concrete, plumbing, trim work and electrical. Keith Reiman built one of the largest concrete companies in Dupage County Illinois and further progressed into building award-winning custom homes. Keith later relocated down to Marco Island where he began building homes throughout Collier County. Today with over 200 homes completed, Keith has a top reputation and is known for his quality and attention to detail in every home. Keith has integrity, and his many satisfied customers will attest to his high standards and "no punch list" attitude.
Vice President and Project Manager
Bobby Reiman, Keith's oldest son, the Job Site Superintendent, has over 15 years of job site experience and is skilled in all trades. Bobby works side by side with each client to make sure all their on-site needs are met with attention and detail. Bobby applies all the things he has learned from his dad Keith over the years to every project to continue to maintain the R.K. Reiman Construction standards and reputation. Bobby also holds an Associate's degree in business from Edison State College.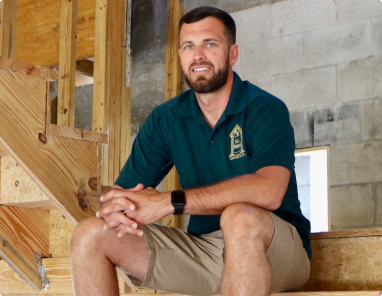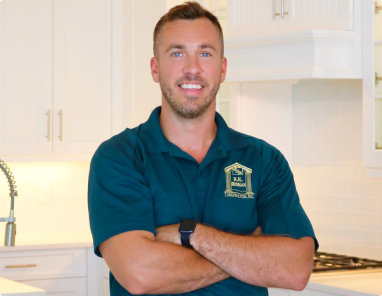 Vice President and Director of Construction
Bill Reiman, Keith's youngest son, handles managing all clients with initial planning and design. He also leads all sales and marketing. Bill also has many years of construction experience by working with his dad over for many years and maintains the R.K. Reiman Construction standard and reputation. He also holds a Bachelor's degree in business marketing and business management from the University of South Florida. Bill also is a licensed real estate broker and has assisted many clients in finding empty land, new homes, or selling there existing property with his knowledge of construction and design. Bill also owns a management company and can help assist clients with weekly home watch services and rental management.
Elizabeth Reiman isn't shy about helping people on a daily basis. Her experience in the medical and hospitality field has created a passion for serving her clients above and beyond expectations. A native to Naples and Marco Island, Elizabeth has firsthand knowledge and passion for this area, the building process, Interior design, and a commitment to standard quality product R.K. Reiman Construction has offered for over 25 years.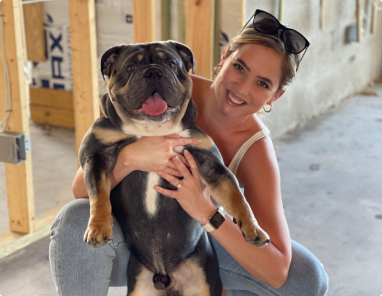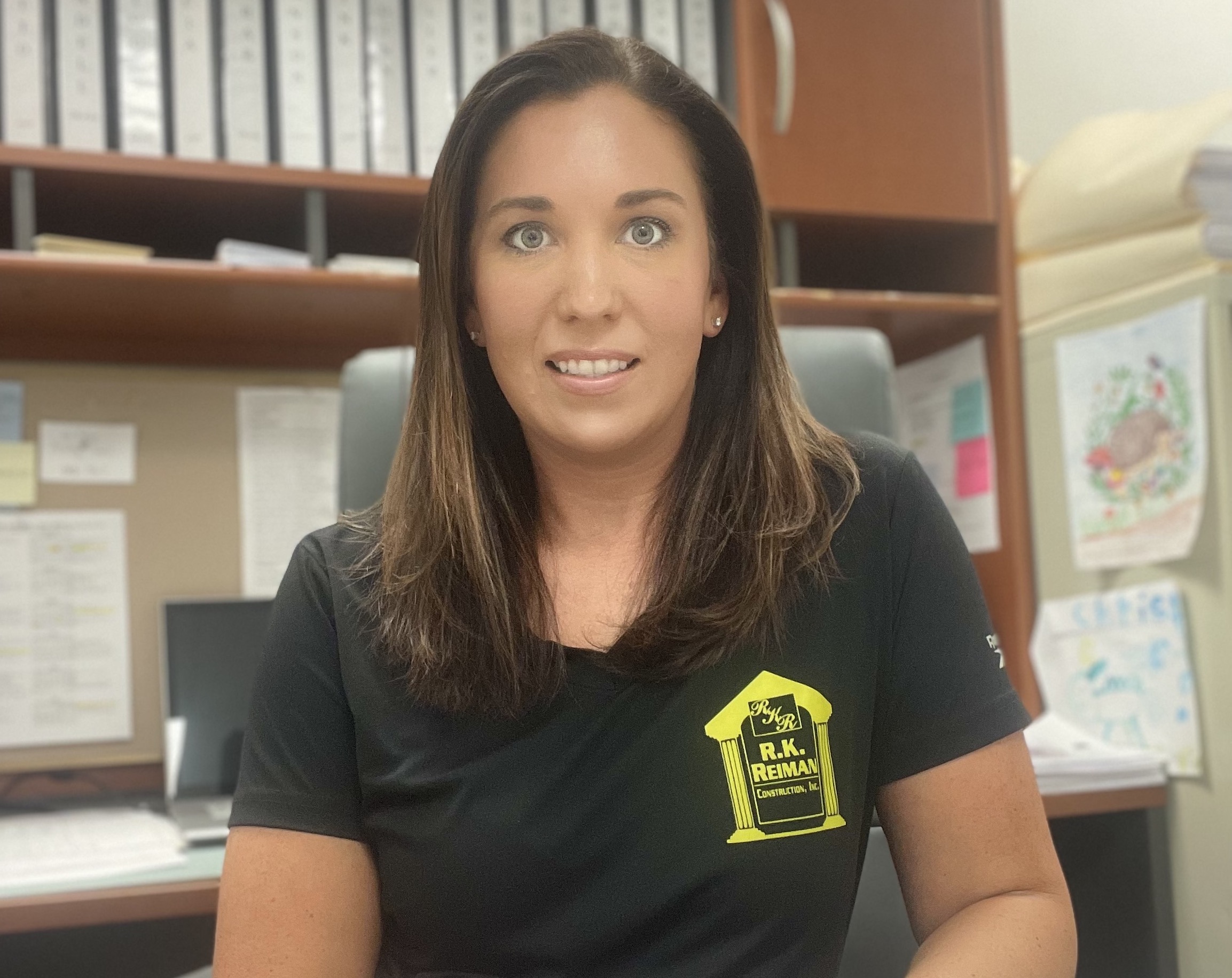 Jenna Popoff is no rookie when it comes to the construction business. Growing up she found herself at many job sites learning and helping her dad anyway she could. This is where she grew a love for the custom home design. Jenna then eventually attended college at The Art Institutes of Atlanta and Fort Lauderdale where she studied interior design. Jenna now acts as an Office Manager at R.K. Reiman Construction where she brings her knowledge and dedication to design to the Reiman family business.
Kathy Ward is a transplant from Long Island, New York and comes with 20 years of experience, running two corporations: the dumpster and sweeping industry. She has her bachelor's degree in graphic design and has two beautiful children and recently became a grandma "GiGi". She has been in the construction industry for almost 2 years now. Her enthusiasm for learning new things aligns with her work ethic. She loves meeting new people and helping others. As the Warranty Administrator, Kathy will personally assist and coordinate with the homeowners and our vendors to ensure items are completed.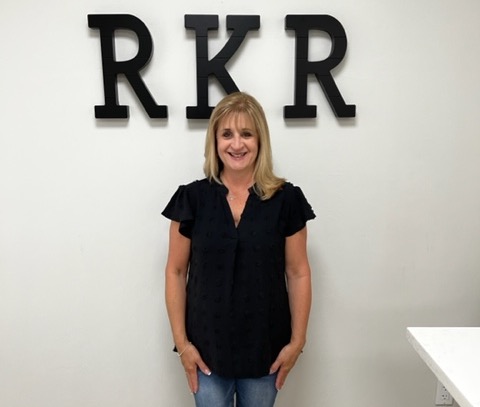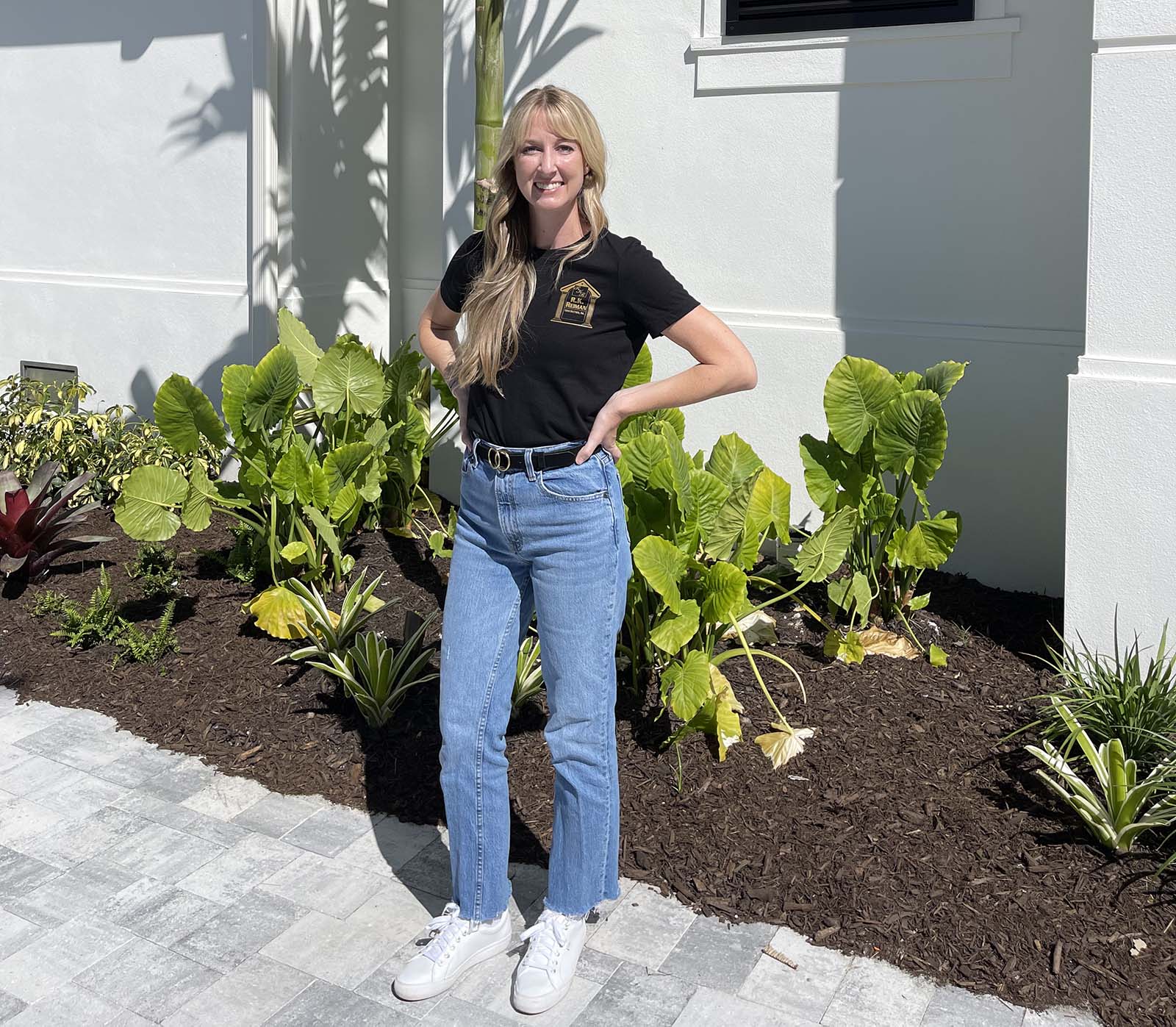 Since 2004, Kellie Felt has lived in Southwest Florida. She graduated with a fine arts degree from Florida Gulf Coast University, showcasing a mix of academic excellence. Beyond her creative side, Kellie is a dedicated mother of two. Over seven years, she poured her skills and passion into a major lighting company, not only contributing to its success but also honing her design expertise.
In 2021, Matt Leonard became part of the R.K. Reiman Construction family. A proud Naples native, Matt brings a bunch of skills and hometown pride to the team. He started his construction journey working with his dad as a trim carpenter, becoming a pro in various areas like trim work, cabinets, electrical, and drywall. Now, as a valued member of the R.K. Reiman crew, Matt's diverse skills not only boost the team's capabilities but also showcase the commitment to top-notch craftsmanship at the heart of R.K. Reiman Construction.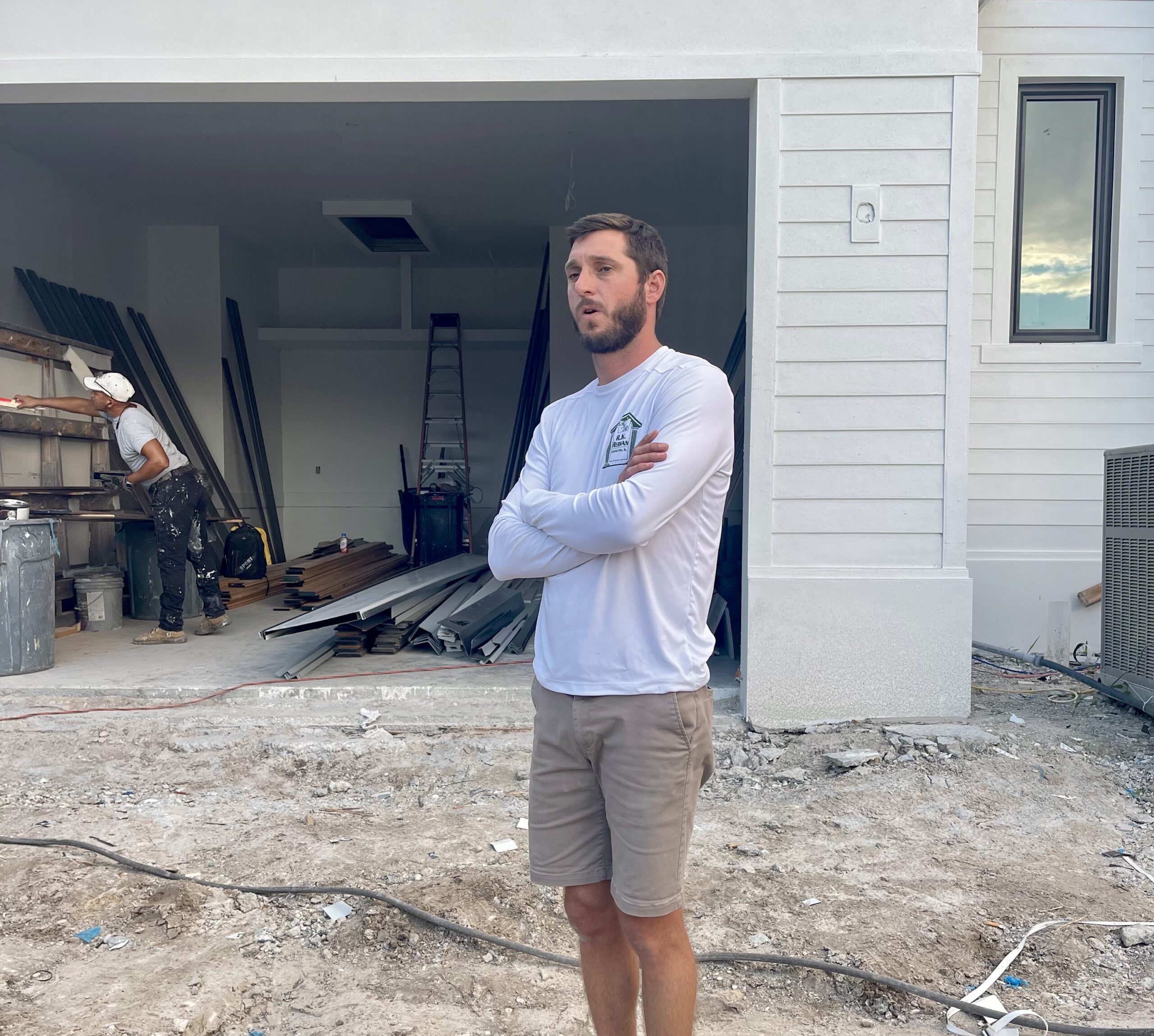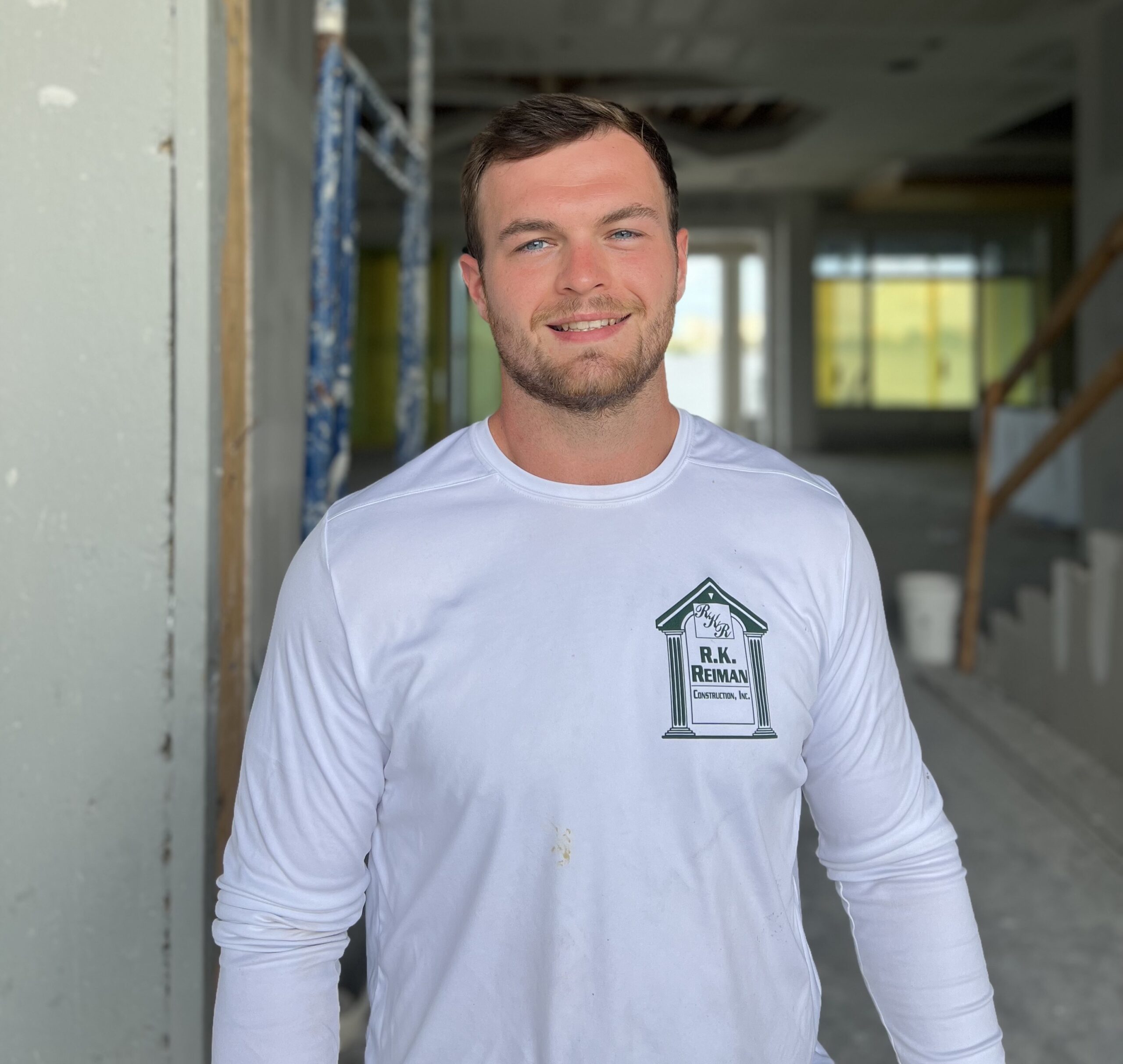 In 2023, Mason Blosser became a vital part of the R.K. Reiman Construction crew. Originally from St. Louis, Missouri, Mason has more to him than just construction. Back home, he enjoyed shooting firearms, racing cars, and staying fit. Before jumping into construction, Mason made a name for himself at 1st Phorm, one of the country's top fitness companies, where he quickly climbed the ranks at a young age. What makes Mason stand out is not just his hometown roots but his impressive journey in the fitness world. Now, with his ambition and drive, Mason brings a valuable mix of experiences to the R.K. Reiman team. His knack for success, honed in a different industry, makes him a crucial addition, ready to contribute not only construction know-how but also a determined spirit to the collaborative success of R.K. Reiman Construction.