Are you dreaming of vacationing in Naples or want to relocate as soon as possible? Make owning custom homes in Naples a reality and have the legacy property you've always wanted. The R.K. Reiman team offers award-winning design and construction with a meticulous level of detail from the first meeting to your closing date. We pride ourselves on providing the best customer service in the industry and exceeding expectations. Learn more about our luxury custom home in Naples and what to expect on your real estate journey.
What Defines a Luxury Custom Home?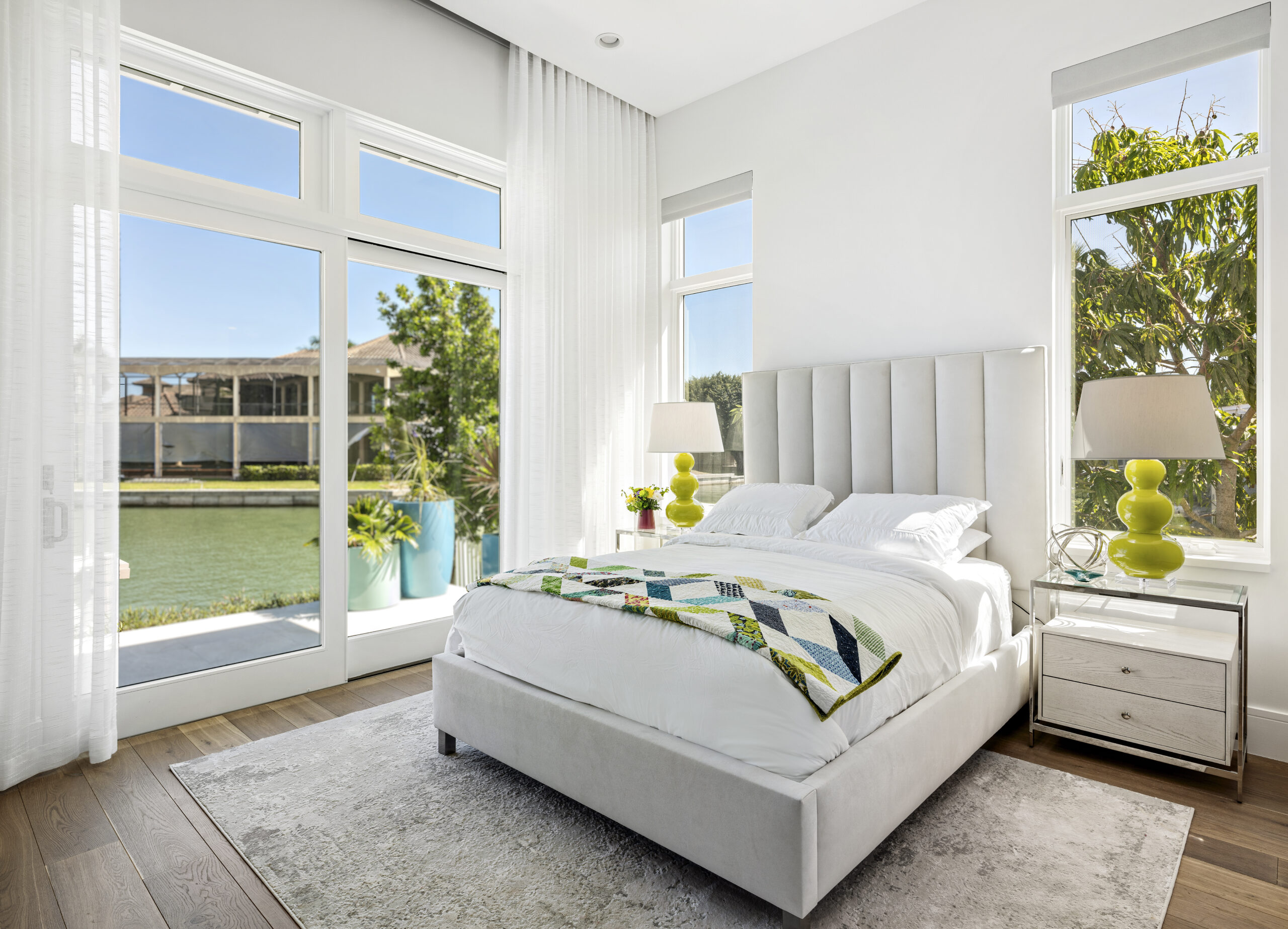 More than your typical real estate transaction, luxury custom homes in Naples quickly transcends the ordinary and encompass high-quality detail and execution. We can take your idea and talk through design plans and details or provide award-winning floor plans our clients love using again and again. From multi-room properties to elegant outdoor spaces and expansive car storage, we align your ideal design with your lifestyle. You still get the lavish details you're looking for from a luxury home, but we never compromise quality for aesthetics. 
1. Selecting the Perfect Location
One of the perks of living in Naples is the stunning waterfront views and vistas along Florida's Paradise Coast. The vibrant community is home to retirees, world travelers, and families looking for a more tranquil way of life. The lot you choose should take into consideration your desire for privacy, whether or not you want to keep a boat, and if you plan to install a swimming pool or outdoor living room. Make the most of waterfront living with the right property that embraces the best of what Naples has to offer.
If you haven't selected a lot for your property home yet, R.K. Reiman can help assess whether it's the right lot for you. From the age of the seawall to potential space, we can talk through your options and how it impacts your build. We have decades of experience in the Naples and Marco Island area and can help with every step of your selection.
2. Superior Craftsmanship and Materials
Uncompromising quality is one of the hallmarks of a luxury custom home that also sustains tropical storms and potential hurricane weather. R.K. Reiman builds homes like a fortress with only the finest, high-quality materials that are also reliable. Beyond how sound our homes are, we also ensure everything is executed flawlessly with the help of interior designers who work alongside your build schedule. We collaborate closely with only the best vendors in the industry to help bring your vision to life for a legacy home you're proud to live in.
3. Embrace Outdoor Living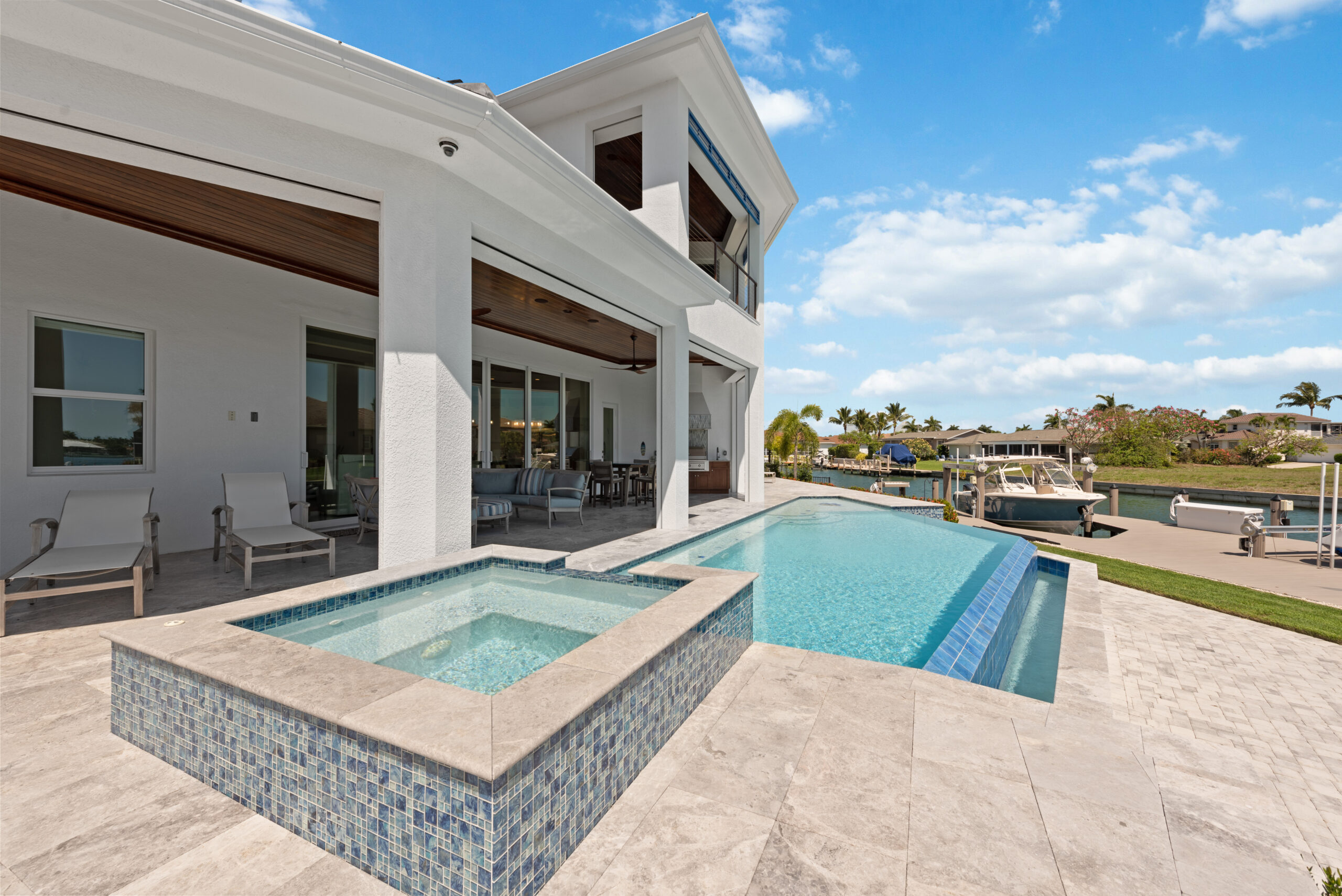 Naples boasts a sublime climate that's ideally suited for warm, year-round living. R.K. Remain considers your entire vision, from the curb appeal of the front of your property to every outdoor detail in your backyard. From swimming pools to outdoor kitchens and entertainment areas, we can help build a property you enjoy from the inside and out. Some of our clients also build custom docks to accommodate their love of the water, whether taking a tranquil boat ride after dinner or enjoying an adventure on the waves.
4. Transparent Communication
Building custom homes Naples is more than creating an upscale, luxury product. It's also about the experience and receiving a hands-on boutique experience. R.K. Reiman built a reputation in the industry for meticulous attention to detail and customer service. We treat our clients like family and keep in continuous touch from the permitting process to the final walk-through and closing. We also provide property and estate management to our clients who enjoy peace of mind that we're regularly inspecting and safeguarding their home away from home.
Get More Information About Custom Homes Naples
If you want to make Naples your home or build a second home, we're here to help. Take the next steps toward Custom homes in Naples for the legacy property you've always wanted. Enjoy a selection of custom to pre-built luxury homes by contacting the team at R.K. Reiman Construction to discuss your project today.