Custom home builder Marco Island offers more than just hired help; it should also provide a partnership in bringing your vision to life. Portfolios and testimonials are essential, as are the execution and ability to handle challenges without compromising customer care. The team at R.K. Reiman focuses on providing a hands-on, boutique building experience. We treat our clients more like family and keep close contact from the permitting process to the final walk-through to exceed your expectations. 
If you're ready to build your legacy home or a luxury vacation home, we can help. Here's what to expect from your custom home builder Marco Island. 
Site Selection Expertise and Guidance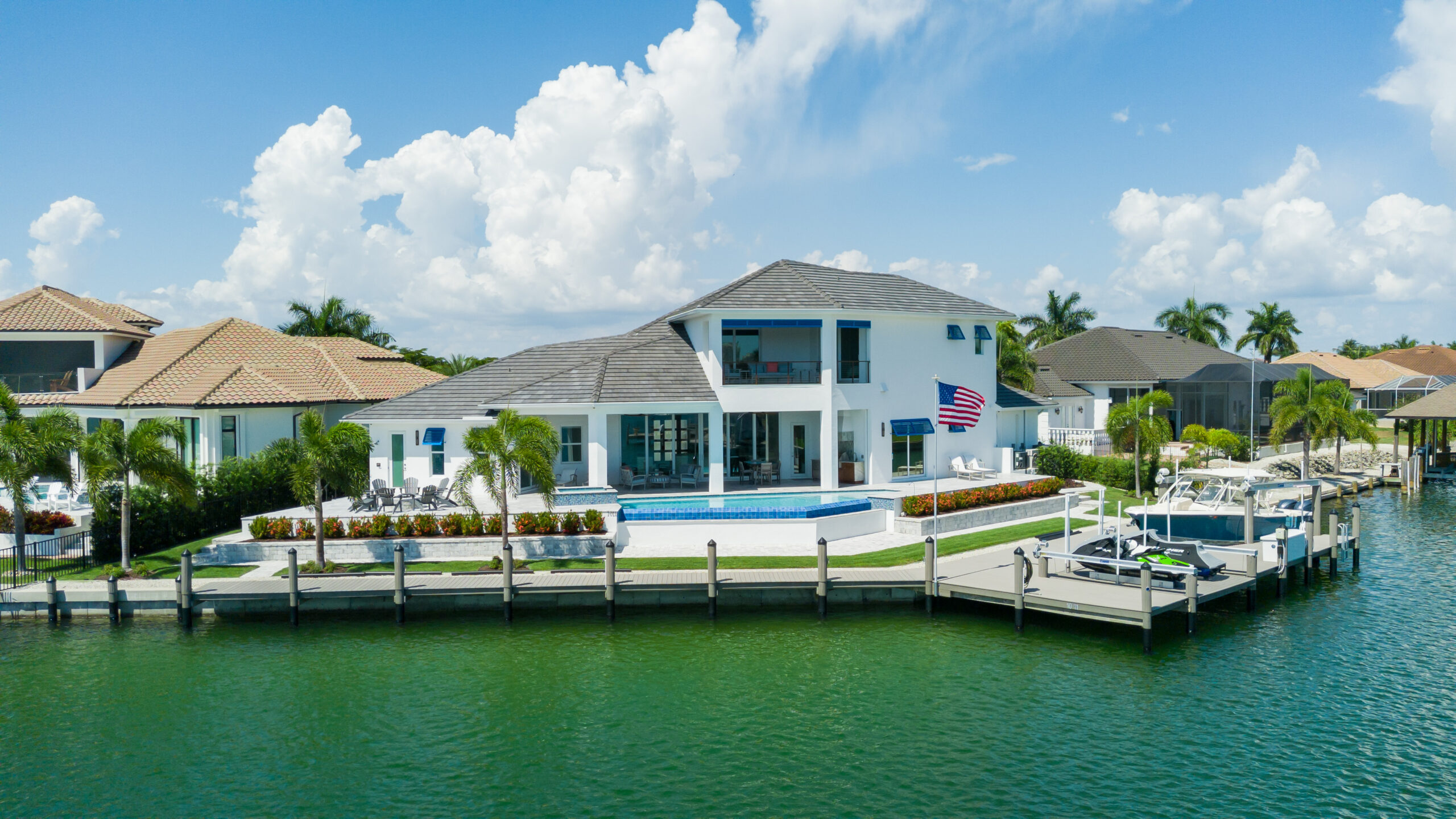 Marco Island is a stunning place to live, and many of our clients want to live along the waterfront for dazzling views. However, it requires the right expertise and insights to select the best site for your new home. R.K. Reiman can advise on the lot, its long-term ROI, and how its specific conditions will impact your lifestyle. For example, the site may not accommodate a dock or large pool, which affects how you want to best enjoy your home. Or you may not realize an aging seawall could need imminent repairs to keep your home safe. 
There are also simple factors of a site that make a difference in how you can use your home. If you dream of swimming and sunbathing long past summer months, you should consider the shade. Too many trees can keep your pool from feeling as warm as you would like and block out the afternoon sun. However, you may prefer ample shade to make outdoor entertaining more comfortable. 
Industry Experience
Plenty of Marco Island Custom Home Builders have years of experience, but not all have a history of over-delivering. With over 40 years of experience, R.K. Reiman has done it all in the construction business and is a proud community member. We are a family-owned company and work together to take care of every detail, from navigating permits to selecting the best vendors in the business for a seamless process. As a result, we embrace clients as part of the process and welcome them into our family to reach the end goal of a stunning, legacy home.
High-End, Luxury Floor Plans
Some of our clients come to us with specific floor plan ideas and wish lists to execute to perfection. Others want guidance on how to structure the layout of their home to consider everything from relaxing to getting to their daily routine. R.K. Reiman offers award-winning floorplans for a done-for-you experience. We offer numerous plans that cover every area of luxury living and prove popular with our clients. We can discuss the best options for your lifestyle and how you plan to use your home when you move in, as well as a decade from now.
Meticulous Detail and Execution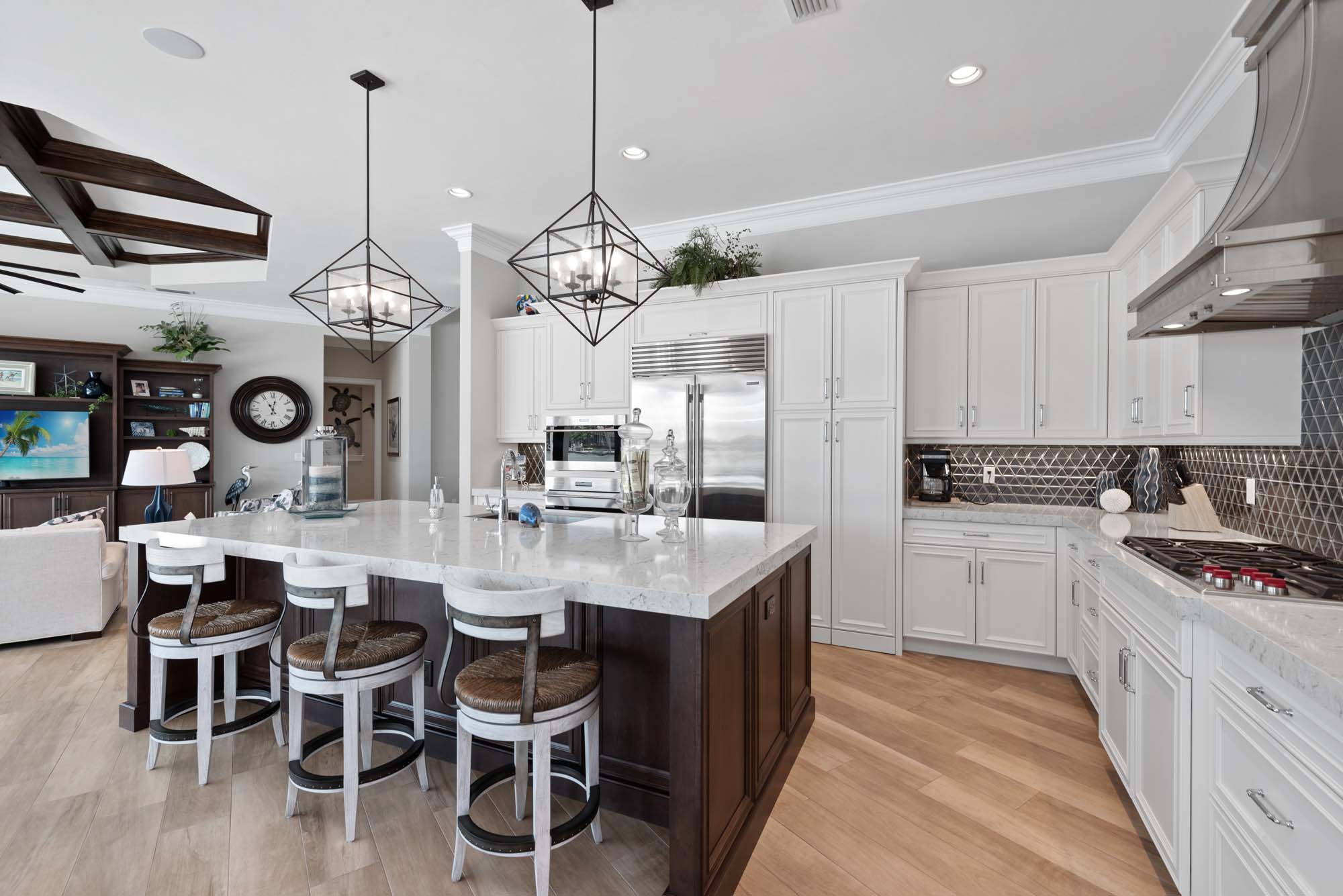 Above all else, R.K. Reiman takes pride in our meticulous attention to detail and execution. We know the smallest details is what turns your home into a masterpiece. Our goal is to over-deliver so the entire experience feels like a luxury, not just your home. We also provide a standard one-year warranty to address any issues that may arise promptly. In the rare occurrence you need something fixed or assessed; we'll quickly resolve it with integrity to make sure your home reflects the quality and detail you deserve.
Choose a Turnkey Luxury Home Today
Do you want to move to Marco Island right away or upgrade your current home? Why wait? R.K. Reiman offers a selection of completed luxury custom homes ready to move into. We offer multi-room homes with expansive living space, bedrooms, car storage, swimming pool, boat docks, and so much more. Contact us today to discuss your custom home search to see one of our properties.
Get More Information About Custom Home Builder Marco Island
Are you ready to bring your vision to life and make Florida's Paradise Coast your home or vacation spot? R.K. Reiman can help. Enjoy a selection of custom to pre-built luxury homes by contacting the team at R.K. Reiman Construction to discuss your project today.