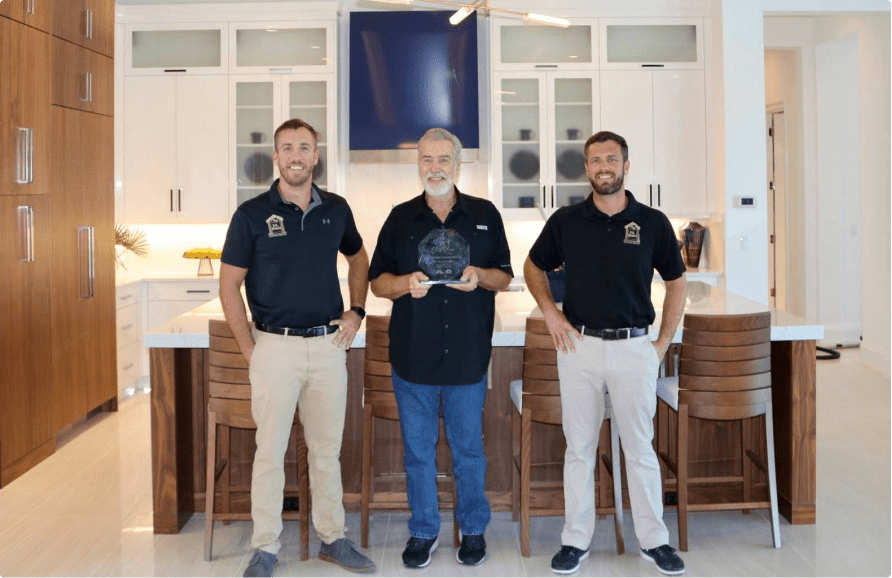 Our mission at R.K. Reiman is to establish long-lasting relationships with our clients by exceeding expectations. With every custom home, we strive to gain our clients trust by delivering exceptional attention to detail, communication, and professionalism. These values have made R.K. Reiman Construction one of the premier custom home builders on Marco Island and in Naples, Florida for over 25 years.
Set and Exceed Expectations
We strive to over deliver to every client. From the first meeting to after the build is completed, with a Reiman home you know you will receive a better build experience.
Exceptional Communication
Communication is key and one of the most important parts of our business. Whether through phone calls, job site walkthroughs, or emails, we are constantly in communication. Everything we do is client first.
Integrity
Always do what's right. Be honest and upfront with every client. Keeping the client in the loop creates trust. If a problem occurs deal with it head on with honesty and integrity.
Meticulous Detail
It's all in the details! We never cut corners and always strive for perfection. We go above and beyond for every client. "If something isn't right, fix it". We take our clients dreams and make them a reality.
We Are A Team
As a team we always work together. Every amazing home that we build is a result of the hard work our team puts in.
Continue To Improve
Always continue to grow and learn. Be a better version of yourself each day. So that we can better serve our clients.
Clients Are Family
Our clients are family, and we treat them as such. We form long term relationships and create the best experiences possible. We not only build homes, but we also build lifelong friendships.