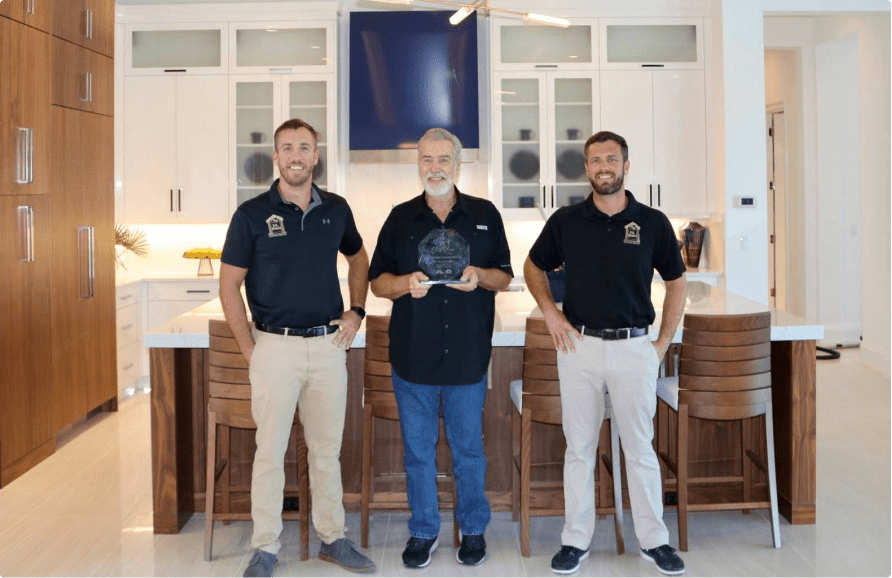 Our mission at R.K. Reiman is to establish long lasting relationships with our clients by overdelivering on their expectations with every custom home we build. We strive to gain clients' trust by delivering exceptional attention to detail, communication, professionalism, and timeliness on every project. This makes R.K. Reiman Construction one of the premier custom home builders in Marco Island and Naples, Florida for over 25 years.
Set and Exceed Expectations
We strive to over deliver to every client we build for. From the first meeting to after the build is complete. When you build a Reiman home you know you will get a better build experience.
Exceptional Communication
Communication is key and one of the most important parts of our business. Whether through phone calls, job site walkthroughs, or email, we are constantly in communication. Everything we do is client first.
Integrity
Always do what's right. Be honest and upfront with every client we work with. The client is always in the loop on what we do. If a problem happens deal with it head on with honesty and integrity.
Meticulous Detail
It's all about the details. We don't ever cut quality and always strive for perfection. Over deliver to every client. If something isn't right fix it. Only use the best materials possible. We are making our client's visions they've had come to life.
We Are a Team
We are a team. We are all in this together. Every amazing home that we build is a result of all the hard work our team puts in.
Continue to improve
Always be learning and innovating. Learn how to get better so that we can serve our clients better.
Clients are family
Our clients are our family and we treat them like it. We want to form friendships so that we want to offer the best experience possible. In the end, our clients become a part of our family and we continue to have long lasting relationships after the build.